G.W. Peoples Will Provide the Highest Quality Rail and Transit Construction Services
G. W. Peoples Contracting Co., Inc., is a national minority-owned company, certified as a Disadvantaged Business Enterprise (DBE), that specializes in heavy and light railroad and transit construction related activities, including track installation, rehabilitation, maintenance, repair and removal, as well as contact rail welding.
G. W. Peoples' technical expertise extends across the entire scope of the rail transport
industry, from light rail transit to commuter rail to heavy haul to high speed service.

G. W. Peoples Contracting Co., Inc. is proud to announce its membership in the Allegheny Conference on Community Development, a non-profit, private sector leadership organization dedicated to economic development and quality of life issues for a 10-county region in southwestern Pennsylvania!

For many years, GWP Chairman and CEO Melvin Clark has been a featured speaker at the Congressional Black Caucus Institute (CBCI) Tunica Policy Conference, the premier annual policy conference held in Tunica, Mississippi which is intended to elicit diverse thoughts on issues impacting the quality of life in minority communities throughout the U.S.  The Tunica…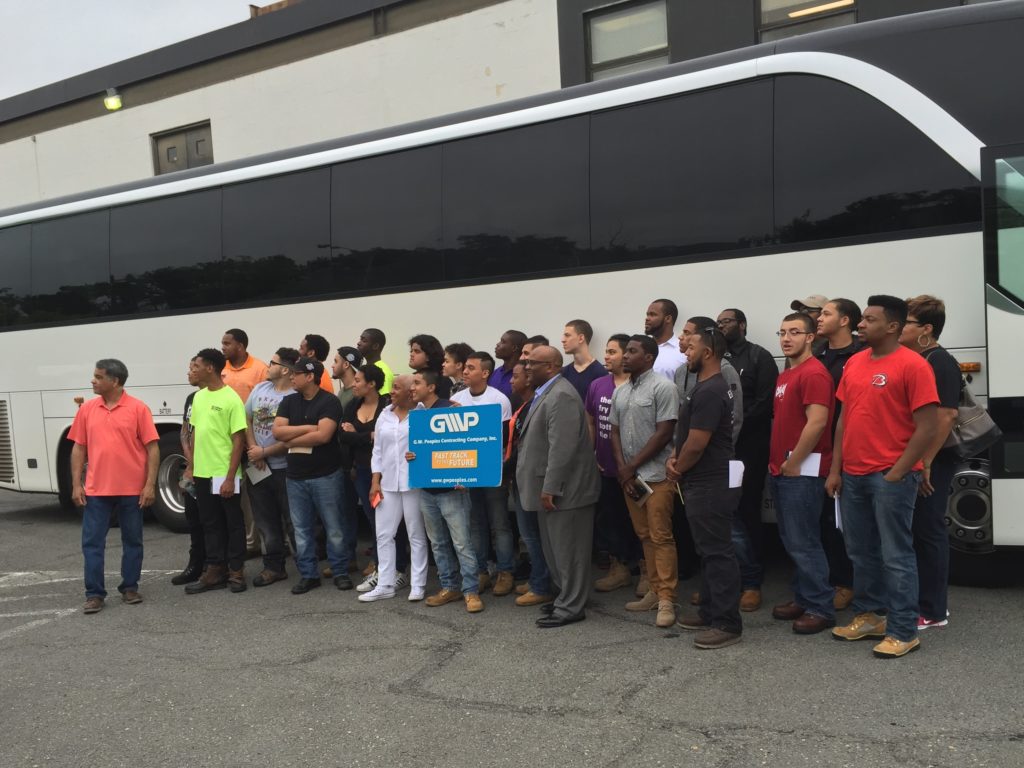 Melvin E. Clark, Jr., Chairman/CEO of African-American owned railroad construction contractor, G.W. Peoples Contracting Co. Inc. (GWP), headquartered in Arlington, VA, is pleased to announce that GWP's successful partnership with Dwayne Sampson, CEO of the Transportation Diversity Council (TDC), to recruit, hire and train up to 30 Bronx Design and Construction Academy (BDCA) graduates which…